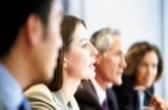 The next-generation smart grid is one that leverages technology and business model innovation to deliver greater efficiency, cost control, reliability, and high-quality service flexibility to end users of all types. Together with advanced metering infrastructure, the grid of the future will employ cutting-edge advances in Big Data analytics, energy storage, power generation, IoT and M2M communications, cyber security and more to deliver a harmonized, distributed energy system that efficiently meets the growing requirement for clean, sustainable, and reliable energy across the service regions. Evaluating these technology innovations, determining which ones make sense within various business scenarios, and ensuring their seamless integration and interoperability is a top priority for energy providers.
On Jauary 19-20, 2016 in Chicago, the
Grid Modernization Forum
closely examined lessons learned to date by industry leaders pushing the fronters of grid modernization and reliability. Key technology innovators and executives came together to share perspectives on how best to leverage AMI investment, engage the customer, and take the smart grid to the next level. Case studies of improved network performance, resiliency, outage restoration, and distributed energy resource (DER) integration were examined with an eye toward determining best practices and technology advances for today's energy ecosystem. This proved to be a unique opportunity to network with top industry professionals who are leading the way toward effective grid modernization and the integrated, interoperable, resilient energy network of tomorrow.
PDF Proceedings from the Forum are now available. To purchase, click here
Topics Addressed Included:
Case study best practices and strategies for enhancing grid reliability
Analyzing the NY REV initiative
Outage restoration advances
Managing and integrating distributed energy resources
Energy storage advances for improved grid performance and independence
Ensuring interoperability between key systems
Advanced communications networks and technologies for smart grid systems
Advanced grid sensing, measurement and control technologies
Energy storage and microgrids as a strategy for power resiliency and cost control
Integrating renewables while achieving grid stability and reliability
Enabling consumer choice while controlling costs and enhancing efficiency
Cyber and real-time response to disruptions
Design and grid modeling tools
Business cases and models for next-gen smart grid services
Recent regulatory and policy developments impacting grid modernization
And more
Key Features of this Event

DOE Focus on Grid Modernization.
The Department of Energy's Quadrennial Energy Review indicates the government's intentions for a 10-year, $3.5 billion spending plan to "provide the tools necessary for the evolution of the grid of the future." Speakers discussed the kind of technology application areas and advances that are prime to receive this influx of investment funding, and how to position for success.
Facilitated by Industry Leaders.
Illinois is ranked 3rd in the nation for its grid modernization policies, investments, and activities, according to the 2014 National Grid Modernization Index, developed by the GridWise alliance and the Smart Grid Policy Center. Forum sessions featured energy providers and technology executives who are at the vanguard of grid modernization and reliability in the U.S.
In-Depth Education, Focused Networking.
A careful balance of in-depth presentations together with ample time for networking made this Forum an ideal opportunity to learn the very latest advances and establish relationships with key executives.
Reality-Based Success Strategies.
The emphasis throughout the conference was on the real-world, demonstrated potential of innovative technologies and best practices for delivering cost savings, integrating renewables, driving efficiency, and maximizing customer service flexibility.
Forum Audience:
Network strategies and executives at investor-owned, municipal, and rural utilities
Grid operations engineers and directors
Service and network planners
Consultants and system integrators
Regulatory and policymakers
Technology innovators and equipment vendors
Energy storage, communications, and power control solutions providers
Government agency representatives
Researchers and university professionals
Renewable energy providers and technology vendors
Financial and investment industry professionals



>> Plus: Half-Day Workshop on Utility Analytics, Business Intelligence
and Big Data Applications (details)




>> Plus: Pre-Conference Tour of S&C Company's Smart Grid Demonstration Center on afternoon of Monday, January 18 (details)



Be sure to join us in 2017 for the next edition of the Grid Modernization Forum. To get involved or receive program updates, be sure to contact us

2016 Media Partners